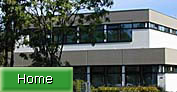 Wir können:

Vacuum up to 10-4 Pa
(~ 10-6 Torr)
Temperature
- 60°C bis + 180°C
(with nitrogen cooling down to approx. - 150°C)
For functional and measuring purposes up to 200 different vacuum leadthroughs are available (even for coaxial and high- voltage). Comprehensive documentation.
Functional tests in high vacuum + temperature

If electronic or mechanical devices and instruments are to be used at high altitudes and extreme temperatures, then they must be tested to ensure that they can withstand such conditions. At low pressures (vacuum), it can no longer be assumed that the heat from electronic components will be dissipated by convection. Furthermore, the outgassing of plastic and paint content can significantly alter the functionality of the systems in question.