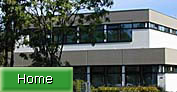 We also fabricate suitable test fixtures to secure your test objects.
Vibration pickups are installed both for the purpose of test control and to detect and document resonances at critical points.
In vibration tests, test objects' functionality can be monitored constantly and automatically. When test objects exhibit abnormal characteristics immediate intervention into the testing process is thus possible. This prevents possible destruction of the test object, and enables the test to be resumed once the fault has been rectified. Test objects with a mass of up to around 1 kg can be tested on an additional system with an acceleration of up to 60 g and at frequencies up to 10 kHz.